I recognize that Vlada Roslyakova leaves no one indifferent. While by its excessively thin appearance you have large number of detractors, no one can deny that this girl is eating current gateways to the rhythm of your particular swagger of the shoulders.
Considered by many as the natural of Natalia Vodianova on runways successor, now that it seems to be that our Natalia is dedicated more to campaigns and their three children, Vlada Roslyakova has all the characteristics to become a successful club of the baby dolls, that group of models of frail with face of porcelain, which so fashionable in recent years.
Born in the Siberian town of Omsk in July 1987, it has therefore 21 years. His real name is Elena Roslyakova, but when he began as a professional model, advised by the Agency, decided to put as his artistic name Vlada (diminutive of the name of his father Vladimir) since there were several Russian models under the name of Elena.
His arrival at fashion, if we compare it with the history of Natalia Vodianova, It is radically opposed. His family, well located enconomicamente, helped and much to Vlada engaged professionally in the world of fashion. His mother insisted on propping up a local fashion school as soon as he finished his primary studies, although she really wanted was to begin studies in psychology.
At the end he started combining the two activities, was 16 years old and modeling for local designers in his hometown. Until a few months later get you the proposal of travel to Tokyo to parade. After getting the approval of his father, a police officer he didn't like at all the new life that awaited her daughter, Vlada was heading to Japan ready to take your career as a professional model.
In Tokyo it would be two months, was the 2004 and was about to turn 17 years. He made his debut for Yohji Yamamoto. After those two months you expect nothing more and nothing less than Paris.
Everything was relatively fast for Vlada Roslyakova. His Paris debut was for designers as Cacharel, Céline, Rick Owens and Chanel (bottom photo). They were the parades for the 2005 summer season and along with its striking beauty and almost disturbing thinness made that all eyes focus on her, although she claimed to be able to eat many hamburgers and not win a only gram.
Proof of the impact which took is that just a few months later, in the winter season for 2006 would be nothing more and nothing less than about 80 fashion shows. His popularity rose as the foam and already would have their first campaigns for Nina Ricci, D & G, Moschino for its line of Cheap & Chic, H & M and Max Mara among others.
A brilliant start, which would be accompanied by covers, as of Vogue in the editions of France, Italy, Korea and Japan and L ' Officiel in the French and Russian editions. The truth is that few such dazzling early memory of a model.
But there would not be the thing, what they thought would be the boom Roslyakova flower of a day were wrong. That frenetic pace close to 80 fashion shows by season continues to maintain it year after year, even today. In fact in 2007 was the model with more parades made while he was ready to not paraded in Milan by not reaching the minimum weight.
During these years we have seen it also as the image of Hermes and D & G in 2006, Christian Lacroix, Max Mara and Oscar de la Renta in 2007 and 2008 has been image, among others of Chanel, DKNY, Karl Lagerfeld, Lacoste, GAP, and again D & G, In addition to participating in the catalog of Pull & Bear.
For 2009, for the time being has left us with some number less than fashion shows what we were accustomed to, 53, that if closing 5 parades. Has changed his look, now red and also is the image of the Brazilian firm Alcacuz for this 2009, DKNY and fragrance Christian Lacroix Absynthe.
As not, this year is also numerous covers and editorials, one of the last to Vogue Paris in its edition of beauty and another Publisher for Vogue Russia photographed by Karl Lagerfeld, the man who once denied the thin models, but who can not avoid having to Vlada as one of their favorite.
View the video at the original site.
See complete gallery» Vlada Roslyakova, lolita of gateways
Gallery
509 best images about Dolce & Gabbana
Source: www.pinterest.com
Vlada Roslyakova | Page 50 | Models
Source: www.skinnygossip.com
17 Best images about [John Galliano] on Pinterest …
Source: www.pinterest.com
385 best images about Pink Hair, Curly Hair, Gorgeous Hair …
Source: www.pinterest.com
17 Best images about [John Galliano] on Pinterest …
Source: www.pinterest.com
John Galliano for The House of Dior, Autumn/Winter 2000 …
Source: www.pinterest.com
Love the dramatic eyes | Cute Stuff | Pinterest
Source: www.pinterest.com
94 best Balenciaga S06
Source: www.pinterest.com
Broken Rules
Source: fashion-rules-dont-exist.blogspot.com
Best 25+ Catwalk makeup ideas on Pinterest
Source: www.pinterest.com
17 Best images about [John Galliano] on Pinterest …
Source: www.pinterest.com
Best 25+ Catwalk makeup ideas on Pinterest
Source: www.pinterest.com
Best 25+ Victorian makeup ideas on Pinterest
Source: www.pinterest.com
105 best Hairspiration images on Pinterest
Source: www.pinterest.com
Christian Dior at Couture Fall 2010
Source: www.pinterest.ca
Home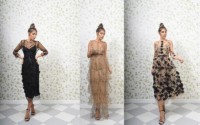 Source: www.moiostrov.com
Home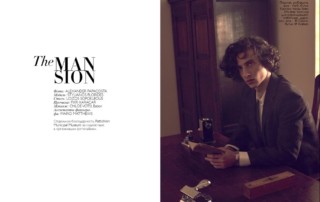 Source: www.moiostrov.com
Home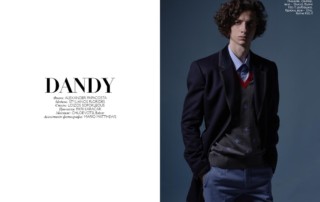 Source: www.moiostrov.com
Jules S – H&M Maxi Skirt, Zara Crop Top
Source: lookbook.nu